25 June 2013
Garner and Hector-Jones to leave in News International Manchester restructure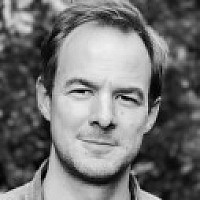 Two senior members of News International's Manchester office are to leave the company after an internal restructure.
Andy Garner and Jane Hector-Jones, head of sales and regional head of creative solutions and digital respectively, have decided not to apply for a new head of advertising sales position.
News International's Liz Perkins
Liz Perkins, NI's new regional sales director, told staff that after considering its regional office structure, the company had decided to merge its two senior Manchester roles into one "to give clarity of direction and a focused approach both internally and externally".
Both Garner and Hector-Jones decided not to apply for the new role, and Hector-Jones left the company last Friday.
Garner, who joined NI from Emap in 2006, told Prolific North he had decided to accept the company's redundancy package and will now focus on his mobile services business, Mobile Marketing Services Ltd.
He said the "very appealing" terms offered by NI meant he could now look to expand the business, adding that he was "very positive about the world of mobile and how connectivity is an essential part of media life".
Garner said he was already approaching funding managers with a view to generating external investment for the business. He was not yet in a position to reveal any more details about his plans, but did say he would not initially be hiring any staff.
NI said it was now looking internally and externally to recruit for the new role.