26 June 2013
Facebook winner to enjoy entire Lake District hotel for a weekend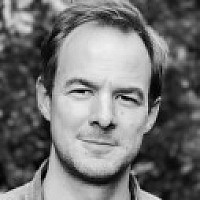 Facebook competitions have long become a popular way for businesses to attract attention - but one Lake District hotel will hope to stand out from the competition by giving one lucky winner access to all its 18 rooms for an entire weekend.
The Cranleigh Boutique, which already has over 68,000 likes, has offered the 'Ultimate Prize' - which allows the winner to invite 35 of their friends along too - once it hits the 100,000 mark.
A room at The Cranleigh Boutique
A champagne reception at the Bowness-on-Windermere hotel will be thrown in for good measure.
Stephen Hargreaves, owner of the hotel, said: "We are thrilled to be able to launch the 'Ultimate Prize' competition, the sheer magnitude of which is very unusual.
"Social media is an incredible tool which we have fully embraced. Our Facebook campaign helps us communicate to people other forms of marketing fail to reach. Facebook has an amazing power which has helped shaped the Cranleigh into a booming business."
Founded in 2007, Stephen and wife Louise have also opened a boutique house on the shores of Lake Windermere and will be launching another "accommodation experience" by the lake in 2014.