18 June 2013
Creative Spark's new site is brimming with talent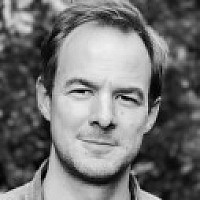 Creative Spark has unveiled its new website for talent booking agent ITB.
The new site offers full screen images of the talent represented by ITB such as Adele, Laura Marling, Kasabian and Bob Dylan.
The new site for ITB
Creative Spark, which has a head office in Manchester and studios in Leeds and London, was originally awarded the brief following a competitive pitch.
Founder and creative director Neil Marra said: "We have a strong background with the music industry working with both Universal Music and SJM Concerts.
"This website reflects the amazing talent ITB represent beautifully and ultimately brings live acts to the people. We are very pleased with the new ITB website and look forward to working with them again soon."
ITB's media and communications manager, Jill Pearson, added: "This site is the first step towards revamping ITB's online offering; digital is playing an increasingly important role in the music industry and ITB will be adding new features to our website and social channels over the next few months.
"It's a really exciting development, and we're really happy with the website Creative Spark have built to bring our vision to life."
Established in 2003, Creative Spark also works with MAG, Peter Kay and Manchester United Football Schools, and has recently completed sites for Beauteco Box and Old Spitalfields Market.