09 May 2013
Social media stumble as Moyes announced prematurely on Facebook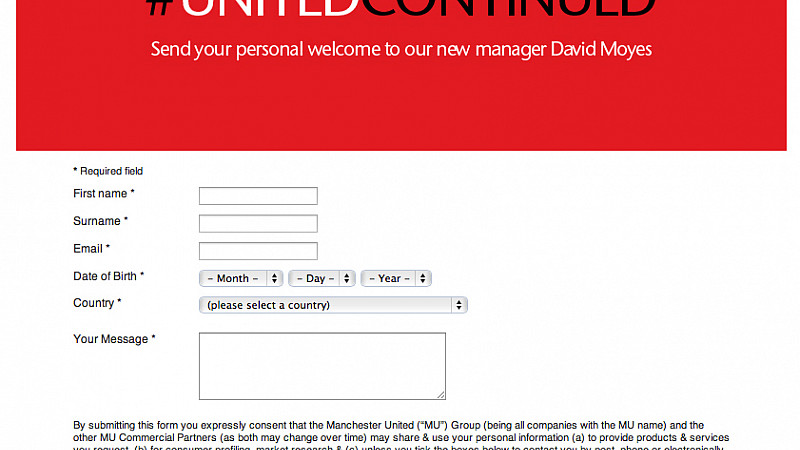 David Moyes' anticipated* arrival at Old Trafford as the new manager of Manchester United has been "announced" a little earlier than many would have hoped through Twitter and Facebook.
Not only did Fifacom tweet (and then delete):
"David Moyes has been announced as the new manager of Manchester United, replacing Sir Alex Ferguson. More to follow."
Then a link was placed to the Manchester United Facebook page, with the hashtag, #Unitedcontinued it asked fans to send a personal welcome "to our new manager David Moyes."
It's since replaced the #unitedcontinued hashtag with a #unitedwelcome one and a picture of Moyes (see new image).
It's a day of social media diplomacy apparently, with Wayne Rooney, opting to describe himself just as a NikeUK athlete, rather than Manchester United player on Twitter.
*Slightly breaking - Everton have confirmed via Twitter that Moyes is to leave Everton at the end of the season.