23 April 2013
Second windfall for family as jobs website sold to CareerBuilder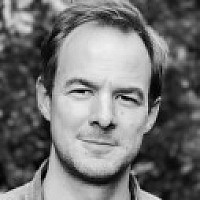 Manchester-based jobs website Oil and Gas Job Search.com has been acquired by CareerBuilder for an undisclosed sum.
The deal represents a second windfall for the Johnson family, who sold shares worth £140m in Warrington-based oil and gas recruitment company Fircroft Engineering Services last year to private equity firm Equistone.
Chief executive Duncan Freer
Tony Roy, president of US-based CareerBuilder EMEA, said: "With the acquisition of Oil and Gas Job Search, CareerBuilder will continue to provide a leading international recruiting and search service, while simultaneously expanding the niche in North American markets through the company's extensive client relationships.
"The oil and gas industries are growing, and a large portion of its global workforce is nearing retirement. Finding highly-skilled workers will be a paramount challenge for employers in this space; we're excited to help them meet their demand."
Shareholders at Oil and Gas Job Search.com include chief executive Duncan Freer, Fircroft's finance director Michael Cohen, and Ronald Jones.
Freer said: "Our clients value global reach as they seek out the best talent in the oil and gas sector.
"Joining the CareerBuilder network offers us the chance to accelerate our growth and continue building relationships in key markets across the world. It moves Oil and Gas Job Search.com on to a new level and this is a hugely exciting time for our clients and staff."
As part of the Job Search Group, Oil and Gas Job Search owns four other niche sites also acquired by CareerBuilder - MiningJobSearch.com, RailJobSearch.com, UtilityJobSearch.com and ConstuctionJobSearch.co.uk.
The company, which was founded in 2000, also has offices in Australia and the United Arab Emirates.