24 April 2013
Multichannel helps N Brown to rise in pre-tax profits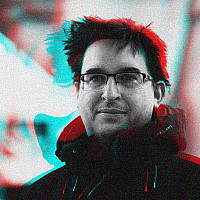 N Brown is continuing to invest in digital and multichannel with online sales increasing by 5% or more for each of the last 8 years, according to its full year accounts.
Overall pre-tax profits at the Manchester-based firm rose 2.6% (£96.4m), with operating profit up 3.1%. Group sales, meanwhile increased by 6% to £784.7m.
The company, which owns brands including SimplyBe, High and Mighty and JD Williams has seen online sales increase to 55% of a proportion of its home shopping revenues, with online revenue up 15% to £424m.
"To this end we now recruit most customers through online campaigns, sponsoring approximately five million key words and phrases through online search engines coupled with sophisticated optimisation techniques. We also link our direct response television campaigns and our newspaper advertisements into our websites," stated chief executive, Alan White.
White
He added that there was an "explosion" last year in mobile internet access through phones and tablets, and now all of its websites are "mobile friendly." By the year end 26% of its online sessions were through mobile devices, which accounted for 23% of the value of sales transacted.
"There is much evidence that the older consumer is adapting to tablet computers at a fast rate which will help to accelerate the switch from paper to digital media in the coming years," he added.
"The ideal scenario for the customer is to be able to switch seamlessly between channels without noticing any variation in the branding or service offer. As an example we saw the number of inbound calls to our contact centre decline by 9% but by offering the same affinity products to our telephone orderers as we do to our online customers we increased our add-on sales by £15m."
It comes as White steps down from the role of chief executive after almost 28 years.
"This is my last set of results as Chief Executive of N Brown. It is hard to believe that the business I joined in 1985 with sales of £42 million could have delivered these results today. I would like to personally thank everyone for their support, enthusiasm and dedication over the years," he said.