02 April 2013
Motionlab has the edge for spacer bar specialists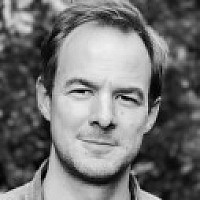 Motionlab has won a competitive tender to design a new website for 'warm edge' spacer bar supplier SWISSPACER.
The Preston-based digital agency has recently worked on an online platform for fellow Saint-Gobain company Glassolutions, and has also worked for Planitherm and Vitrio.
The new site, which will be based on the same Drupal system as the Glassolutions site, is scheduled to go live ahead of SWISSPACER's appearance at the Fabricator and Installer Trade (FIT) Show later this month. Motionlab is providing full creative and marketing for the FIT Show.
Peter Appel, SWISSPACER's international sales and marketing manager, said: "SWISSPACER became a market leader because our warm edge spacer bars are simply the best, and we have communicated that fact clearly to the market.
"Windows with SWISSPACER inside maintain their performance longer, and help fabricators and installers sell more energy efficient windows. Our new website will enable us to reach even more people, more effectively, and help them sell more energy efficient windows."
Other Motionlab clients include Arthouse, Collinson and Furness College.