29 April 2013
Former Fuse8 boss sets up new Leeds agency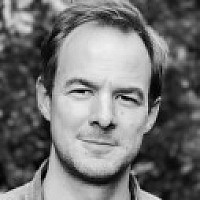 Former Fuse8 chief executive Nigel Hunter has launched a new digital marketing consultancy in Leeds.
Hunter left Fuse8 in October 2011 after being relieved of his duties for failing to provide the board with an update on the company's performance and forecasts.
Nigel Hunter
After subsequently working as a digital marketing consultant, he has now set up Digital Pilgrims with Alan Simpson and Nick Halliday.
The company will have an office in Leeds but also appears to have international plans.
Mikita Mikado is setting up an office in Minsk, Belarus, and will be moving to Silicon Valley in California to head up an operation in the US. Project managers are also based in Australia.
However, Hunter said the company was not an outsourced operation.
He said: "It's all about the people, it always was and always will be. Having a team of people who can work to a single purpose who's aim is to deliver only the best work, delivered on time, to budget whilst maintaining a certain level of fun is really what it is all about.
"We have our creative, finance and senior management teams in the UK, project managers are in the UK, USA and Australia and our technical team is based in Minsk and San Fransisco. When we are given a commission by a client, we pull together the most suitable team regardless of location and we work as a micro unit on the project."
The company says it already has a client list including Microsoft, Ideal Bank Belarus, Lucas Frank boyswear and Glenny.