11 April 2013
Eutechnyx reveals Ride To Hell release dates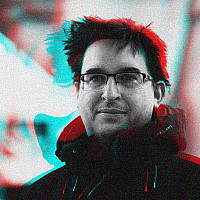 Gateshead games studio, Eutechnyx, has revealed that its new motorcycle gang games title - Ride To Hell: Retribution - will be released in June.
Set in 1960s America, it follows the brutal story of Jake Conway, who intends to take revenge on a biker gang.
It was the first video game to be shot on the Universal Studio lot in California and also the first to use its virtual stage for motion capture sequences.
The action scenes were directed by Todd Eckert - executive producer on Joy Division biopic, Control. The script was written by former Granada Television producer, Tom Smetham, who's now based in Los Angeles.
The game has been made for Xbox 360, PlayStation 3, and PC. It will be released in North America on June 25th and the rest of the world 3 days later.
It's published by Deep Silver and a second digital title, Ride to Hell: Beatdown will be available for mobile devices only.
To say the trailer is graphic, is a slight understatement: