15 April 2013
Elite Telecom saves international phone specialist from administration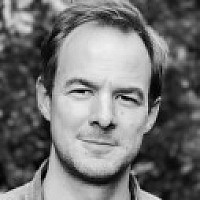 Telecoms provider Elite Telecom has bought Manchester-based mobile phone specialist FoneRent out of administration.
FoneRent provides short-term international mobile phone and data solutions for people working at major international sporting events and had worked with BBC Sport, ITV Sport, Formula One and the Olympics, as well as the Cannes Film Festival.
BBC Sport was a FoneRent customer
FoneRent applied for administration after suffering a fall in contracts following the Olympics as well as a shortage of working capital and bank funding.
Lancashire-based Elite believes the acquisition will help customers who routinely make trips overseas. The value of the deal was not disclosed.
Alex Cliffe, operations director at Elite, said: "When we learnt FoneRent had gone into administration we knew we could offer a lifeline to its clients and suppliers which would ensure a continuity of service.
"Our size and success means we're much better placed to manage the seasonality of the business, we have always provided clients with an excellent service and helped them overcome the simple but expensive hurdles placed in front them just because they do business overseas.
"Buying a business out of administration is never easy but we have the skills and infrastructure in place to achieve this with little or no disruption to clients."
Ian Duff, FoneRent's head of service and support, has joined Elite. He said: "This has been the best possible outcome, clients have traded with FoneRent for years because we have always gone out of our way to meet their requirements.
"Their response has been really positive and some are looking to place even more business with us now on the basis that we're part of a much bigger, profitable company like Elite."