11 March 2013
theEword gets down to basics with Jockey microsite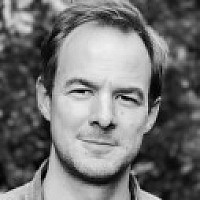 Manchester-based theEword has unveiled a new microsite for Jockey Underwear in support of the company's latest advertising campaign.
The search and marketing specialist has developed a cross-platform site that incorporates video, audio and mapping functionality.
The Jockey campaign
The site was developed to an SEO specification, making it search engine friendly and ready for future search campaigns.
TheEword's CEO Al Mackin said: "Producing a cross-platform solution for Jockey has been an exciting project, and the end result is a site that gives a rich visual experience to users on mobile devices, tablets and desktop computers."
The site, which will roll out globally outside of the US and Canada in support of the 'Show You're Jockey' campaign, features people from different backgrounds confidently showing off their Jockey underwear.