26 March 2013
Preston's Motionlab completes Solidor rebrand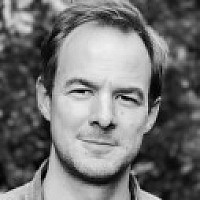 Preston-based creative agency Motionlab has completed a rebrand for Solidor, the composite door company.
The project included a newly redesigned website, logo and company brochure. The social media accounts of Solidor have also been redesigned and are being managed by the online marketing team at Motionlab.
Solidor's new website
Further developments over the coming weeks will include the launch of a new app, the rolling out of a new set of Solidor adverts and a series of other brand awareness initiatives.
The rebrand gives Solidor a more consumer-facing positioning, and also looks to highlight the Stoke On Trent-based company's green credentials and security qualities.
Gareth Mobley, managing director at Solidor, said: "We have been impressed by Motionlab's professionalism and attention to detail. They have the expertise in digital marketing to help elevate us to the next level.
"We want Solidor to be a recognised, household name and we're convinced by partnering Motionlab that we will achieve it."
Motionlab's other clients include Arthouse, Conservatory Outlet, Danbro and Plumbs.