26 March 2013
magneticNorth wins Journeys of Distinction brief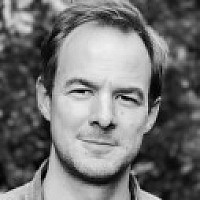 Digital design agency magneticNorth has been appointed by luxury travel company Journeys of Distinction after a competitive pitch.
magneticNorth has been tasked with developing a new online home for the Cheshire-based brand. Both desktop and mobile versions of the site will launch in early summer.
Karen Gee, Journeys of Distinction managing director, said: "At Journeys of Distinction we see things differently. Our customers write the ever-evolving chapters of our story and we see this incredible world, feel the amazing textures of the planet's hugely varying cultures, through their eyes and their unique experiences.
magneticNorth designed the BBC's Olympics mobile site
"We are inspired by the stories they tell just as they are inspired by the places and people who create those life-affirming moments for them. We are incredibly excited to be working with magneticNorth, who through their passion and creativity will bring these stories to life on a digital platform."
Tom Hackett, business development manager at magneticNorth, added: "During the pitch process we spent a substantial amount of time really trying to understand the Journeys of Distinction product offering and thinking about how their target customer consumes digital content.
"We look forward to working closely with the team and creating a standout experience for their customer base - new and old."
The latest win adds to an impressive client list for the Manchester agency, which has previously built the Desert Island Discs for the BBC and designed the BBC's Olympics mobile site. Other clients include Google, the BBC Philharmonic orchestra and the Manchester Visitor Centre.