19 March 2013
Genie and the Geek delivers rapid growth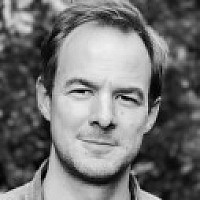 Manchester-based online marketing specialists Genie and the Geek has identified fulfilment and delivery as major growth areas for 2013 after seeing monthly turnover hit £1million.
In February alone, the five-year-old business processed over 80,000 parcels from its central distribution centre in Old Trafford, a rise of 35% year on year.
And after recently breaking through the seven-figure barrier for monthly turnover, the company is now on track to deliver 45% growth in 2013.
Operating as part of the My1stWish Group Ltd, Genie and the Geek provides a range of services for brands and retailers looking to outsource all or part of their online retail channels.
Services include consultancy advice on strategies, picking and packing, the design and build of eBay shops, photography, fulfillment, customer service, returns management and reporting.
Current clients include Pendragon PLC, Religion Clothing and Teng Tools.
Tayyab Akhlaq
Managing director Tayyab Akhlaq said: "When selling online, if you are unable to get the order to a customer within the time promised, it does not matter how good the products may be, the experience will be a negative one.
"One of our key strengths is in the fulfillment sector and we are planning to accelerate growth in this area with an ambitious new business drive."
The company, which employs 30 staff, has recently launched a five-day delivery service to Australia for £10.
Akhlaq added: "Through our partnerships with big brands, such as eBay and Amazon, we have built great relationships with storage companies, couriers as well as other related businesses and can pass on the associated cost savings to our clients. We now work with companies purely for fulfillment alone, such is the strength of our expertise."