28 February 2013
Police get healthy with Studio Mashbo app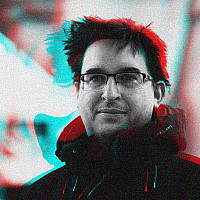 Studio Mashbo in Liverpool has created an online health, fitness and well-being application on behalf of start-up, Green Circle Health and Fitness.
Initially, The Training Concept has been aimed at police and emergency services ahead of the mandatory force fitness test, which comes in this September.
The 2 companies will continue to work together to develop further mobile applications and digital video production in preparation for the app's eventual release to the general public.
"Projects like The Training Concept are something that we, as an agency, like to work on. We get to interact and assist entrepreneurs and digital start-ups to plan their progression with staged ongoing development," explained Gavin Sherratt, Studio Mashbo's managing director.
"This project began with a great idea and a focused customer base, which is always a good starting point. We then helped Green Circle Health & Fitness Ltd to shape their product, business model and offering. Our future plans are to grow our relationship with similar firms and organisations."