05 February 2013
First stop Liverpool as Big Chip Awards head out on tour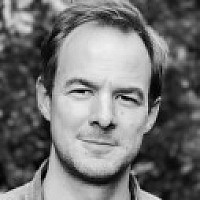 The Big Chip Awards are stopping off in Liverpool tomorrow on the first leg of a roadshow tour aimed at prospective entrants.
Members of the digital community in Liverpool are invited to come and find out more about the awards, how to enter and what makes a winning entry.
Future roadshow events will take place in Manchester on February 7th and 13th, Leeds and Nottingham on February 12th, Newcastle on February 26th and Sheffield on February 28th.
Now in their 15th year, the awards are organised by Manchester Digital and celebrate "creative innovation in the digital industry across the north of England".
Manchester Digital chairman Shaun Fensom said: "The Big Chip Awards continue to grow, and last year we had an excellent range of submissions from across Merseyside. We are hoping that this trend will continue with more of the area's excellent digital companies entering the awards to achieve the industry recognition they deserve for their innovative and creative projects."
For the second year running, the awards will be partnering with Trinity Mirror titles the Liverpool Post, the Manchester Evening News and the Newcastle Journal.
The Liverpool event will be taking place at the Elevator Bar at Creative Liverpool, at 6.30pm. The closing date for award entries is March 11.