26 February 2013
Co-founder Glass to leave theEword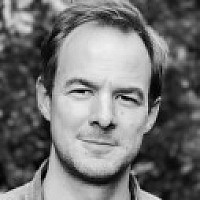 Founder and creative director Tom Glass is to leave theEword in June to go travelling for two years.
Glass, who co-founded the Manchester-based search marketing agency with Al Mackin in 2006, will remain a shareholder in the business.
The company has recruited internally to replace Glass's role and is also on the lookout for a chairperson and another non-executive director to strengthen its board. CEO Mackin and managing director Daniel Nolan will continue to manage the business.
Mackin told Prolific North: "For as long as I've known Tom he's talked about swimming with sharks, sunshine and going to countries that don't have Starbucks. I've always thought he was mad, but he thinks I'm crazy for spending so much time in the UK.
"We founded this business six years ago and he's been an important part of theEword, but we've also built a strong management team in the knowledge that he may decide to pursue his dream at the right time. We started planning his exit four months ago and in another four months it will be that 'right time' and he'll be driving with his girlfriend to Italy to start his two-year world tour.
Daniel Nolan (left) and Al Mackin
"Myself, the shareholders and all the staff at theEword wish him well and thank him for being such a great guy."
Mackin added that while it was difficult to look two years into the future, he'd "like to think" Glass could return to the business after his travels.
Glass added: "The last few years have been amazing and a time that I will never forget, but my dream has always been to travel the world, and now I know I'm leaving my business in safe hands with Al, our MD Dan and a great group of guys and girls who work hard for our clients.
"A big thanks to all the great guys here, without all their support Al and I would still be sat in his spare room with my over heating laptop watching Jeremy Kyle, so thanks again."
Glass's departure comes after a time of rapid growth for the company, with turnover rising 75% to £2.45million last year.
This year's sales targets were met by November and the first two months of 2013 have been "record months".