01 February 2013
Channel 4 and Red Bull sign up for gaming and digital event in Liverpool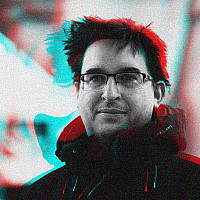 The Futureproof Summit in Liverpool has confirmed some key names to talk to delegates about the digital and gaming sectors.
Colin Macdonald, the former Grand Theft Auto producer and now Channel 4's commissioning editor for games, will join Red Bull brand experts, Michael Henderson and Robbie Dean; Miles Jacobson of Sports Interactive (the company behind Football Manager); Robin Wilson, the director of PR and social media at McCann Manchester; and a representative of Liverpool FC at the event.
Macdonald will talk about how developers can create opportunities to collaborate with television companies and brands. He started his career as software manager at SAM Computers, before going on to found a games company which licenced Lemmings and Prince of Persia. In 1997 he was producer on the multi-billion dollar Grand Theft Auto franchise and then moved on to start-up Realtime Worlds, developing Crackdown and APB.
"We are delighted with the level of experts who have agreed to attend Futureproof and know that delegates who are genuinely interested in finding out more and have the confidence to believe in themselves will find knowledge and inspiration at this event," said David Pichilingi, CEO, Liverpool Sound City.
"We're now close to completing the schedule for Futureproof so we're looking forward to issuing the final series of events onto our website soon," he added. "And for those who are interested in either writing and blogging or pitching their business, we also have two free tickets to giveaway, which can be found on our website."