15 January 2013
Postcard Player bags design nomination for Uniform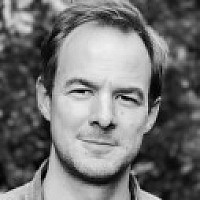 Liverpool creative agency Uniform has been nominated for a prestigious Designs of the Year award, held by the Design Museum.
The awards, considered by many to be the 'Oscars' of the design world, showcase the most innovative and progressive designs in the world across digital, architecture, fashion and other categories.
The agency will see its Postcard Player – first shown at SXSW in Austin, Texas last March – exhibited for four months in London.
The Postcard Player is a prototype that demonstrates how paper electronics could allow people to experience and interact with digital music in a more engaging way.
And Pete Thomas, futures director at Uniform, said: "It's very exciting, particularly considering the company we're in. To be nominated alongside designers like MVRDV and Eben Upton who designed the Raspberry Pi is amazing."
Postcard Player in action
Thomas said the Postcard Player was inspired by the way physical interactions can enrich engagement with digital media.
"I love my iPhone, but I think in the future the internet will be so much more than a rectangular touchscreen. We'll be able to pick and choose the interactions we want to have with internet services and craft them to make them more meaningful."
The Postcard Player has also featured at the London Design Festival.
Explaining how it works, Thomas added: "People can put a postcard into the player and press printed buttons on it to hear a piece of music.
"The experience is more like holding a record sleeve than swiping a phone screen, with the experience of browsing through postcards analogous to that of browsing through a record collection. The Postcard Player becomes a pedestal for the postcard, creating a glanceable indication of what's playing and celebrating the artwork accompanying the music."
Uniform's Postcard Player will feature at the Museum's exhibition from March 20 to July 7. A decision on the winners will be announced on April 17.