22 January 2013
Journalists head to UCLan for responsive design event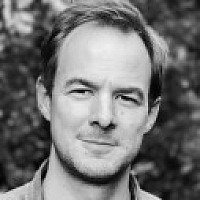 Journalists from around the world will be convening at the University of Central Lancashire (UCLan) next month to discuss the future of designing online news websites.
The Digital Editors' Network will bring together UCLan academics and digital media innovators from Israel, Sweden and the United States.
Britain's biggest regional newspaper, Wolverhampton's Express & Star, will be lifting the lid on its responsive website design, which automatically resizes the layout according to the user's screen.
Mark Cadman and Abigail Edge, from publishers Midland News Association, will give an insight into the nine-month project.
And Erik Ulkin, from the Seattle Times, will be discussing the lessons learned from its responsive-design election app.
The event, which will take place on February 21, will also be looking at the wider issues around responsive design such as the implications in the newsroom, user response and the commercial perspective.
Organiser François Nel, director of the Journalism Leaders Programme and the MADE (Media And Digital Enterprise) Project at UCLan, said: "There's a lot of talk about responsive web design lately, and it's not difficult to see why.
"With the mantra of gather-once-publish-many ringing in their ears, time-poor digital editors are increasingly considering an approach to web design that intends to provide an optimal viewing experience across a wide range of devices from desktop computer monitors to mobile phones.
"But what is conceptually straightforward is seldom just that in practice so we have lined up two case studies and a panel of experts to look at all the issues involved."
The panel discussion will feature Aetopia's Aidan McGrath, Mobiletech's Carl Savage, Grig Davidovitz of Tel Aviv-based RGB Media, Paul Egglestone from UCLan and Addiply's Rick Waghon.