24 January 2013
Former Sony games developers set up Sawfly Studios in Liverpool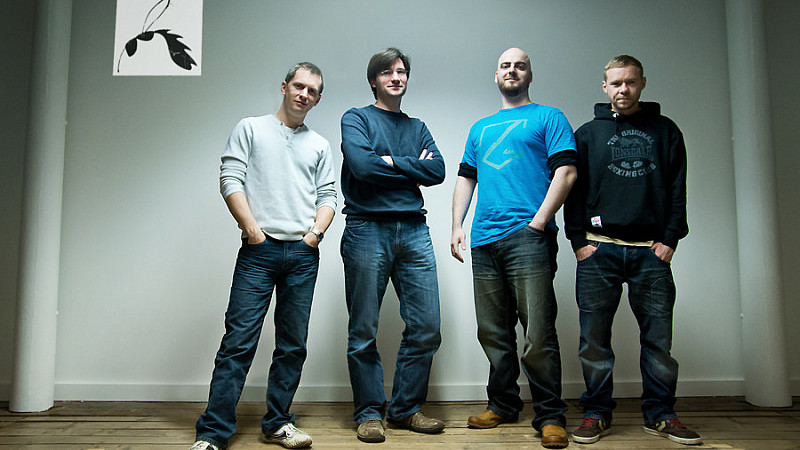 Working beneath the radar for the last 3 months, Sawfly Studios has finally revealed that it's the latest games developer to emerge from Sony's decision to shut its Liverpool development studio.
The team of 4 are Studio Liverpool's former principle designers Mike Humphrey and Karl Jones, lead programmer Andrew Jones and veteran artist Jon Eggelton.
"As soon as news went out about the studio closure we were all approached by large developers regarding new jobs," explained Sawfly managing director Humphrey.
"To be honest, our first instinct was to take positions with those relatively secure companies. However, the more we thought about it the more we realised that we had something more to contribute to the games industry. We knew that the only way to make our own games, exactly the way we wanted to make them, was to start our own studio. At Sawfly we want to create amazing and memorable gameplay experiences under our own terms, so that's exactly what we're doing."
As individuals, they've worked on Sony titles including Wipeout, Motorstorm and Formula 1.
Currently based in game production service firm, Catalyst, they are expecting to announce "a couple" of production deals shortly. Their first title is for local publisher, Ripstone and they describe it as "cheeky, irreverent and a hell of a lot of fun."
"It's great to see such a well rounded new team start up here in Liverpool. The guys are extremely driven, talented and passionate about games. We're proud to be able to give them space to get started," said Ivan Davis, production director at Catalyst.
Sony closed its Liverpool development studio in August 2012. With a history dating back to 1984 (when it was founded as Psygnosis), its staff were behind some of the biggest PlayStation games, not least Wipeout.