22 January 2013
All smiles as boohoo hits Facebook million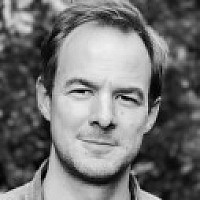 Manchester-based boohoo.com has joined the select band of online retailers to have one million fans on Facebook.
The fashion brand was established seven years ago but was relatively late to the Facebook scene, launching a page in April 2010.
Antony Eden, head of digital marketing, said: "Being a pure play retailer means we don't naturally have the opportunity to interact with our customers as effectively as retailers with a bricks and mortar presence.
"Social media provides us with a platform to engage with and speak to our customers in real time. When we see a post that our customers like or don't like, we know about it instantly.
"As a business we have built our success on our ability to be agile and responsive to an ever changing retail environment, and to give the customer what they want."
Eden said the retailer had created a direct link between social media feedback and the products they were stocking.
He added: "We like to think that anything is possible and when 4,000 people in the boohoo community tell us they like something we listen.
"Our internal design and manufacturing network allow us to back a product instantly and in some instances we can even turn an idea generated through a channel such as social media into a finished garment in just three weeks."
boohoo.com still has some way to catch the most popular fashion brand on Facebook, with Victoria's Secret currently topping the list with over 21 million likes.