22 January 2013
Ahoy! A new website for Ear to the Ground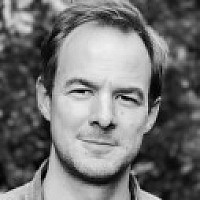 Manchester-based Ahoy has unveiled its new website for communications agency Ear to the Ground.
The responsive site marks the beginning of a new strategic direction for Ear to the Ground, who will now focus on sport and music while director Jon Drape forms a sister agency concentrating exclusively on live music production.
It also marks a decade in business for Ear to the Ground as well as launching a new strategic planning and insight team called Fanatic.
The dedicated Fanatic page will share news stories, video clips from recent events and discussions as well as academic research, most recently that undertaken in association with the University of Liverpool.
Mark Stringer, managing director of digital marketing agency Ahoy, said: "Ear to the Ground is at an exciting time in its history and needed a website that incorporated its new positioning and digitally driven approach. Ear to the Ground were a great team to work with and we hope to be able to collaborate with them in the future as the company continues to grow."
Steve Smith, managing director of Ear to the Ground, added: "Ahoy really understood the messaging behind Ear to the Ground, enabling the agency's personality and ethos to shine through. The site successfully charts our journey from the past ten years to the present day."