28 September 2017
Industry-leading speakers revealed for Intelligent Commerce Theatre at eCommerce Show North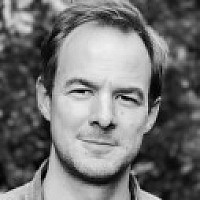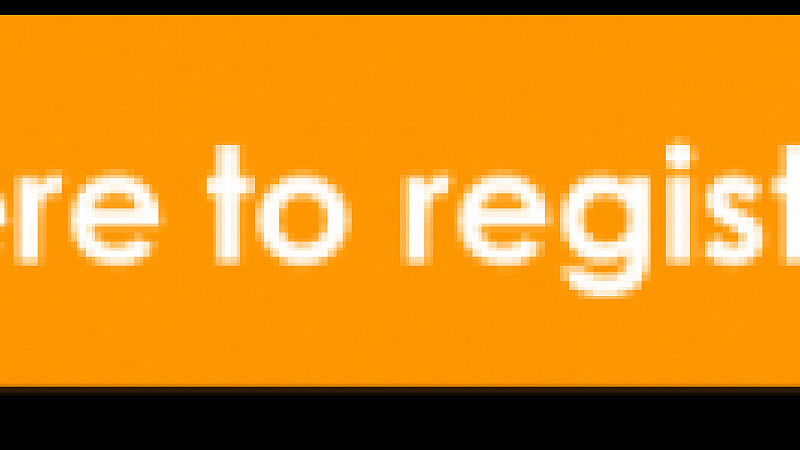 A host of senior figures from the world of eCommerce are set to appear in the Intelligent Commerce Theatre, sponsored by twentysix and Stein IAS.
The theatre is one of a number of compelling reasons to attend the inaugural eCommerce Show North, which takes place over October 11th and 12th 2017 at Event City near Manchester.
Registration for the inaugural event – which takes place over October 11th and 12th 2017 – is now open and proving very popular.
You can secure your place here - we are expecting around 4,000 attendees alongside the 120 exhibiting businesses.
The Intelligent Commerce Theatre will feature a range of high quality speakers offering wisdom and insights that will help your eCommerce business success.
They include:
Dan Sheridan, Director of Interactions Operations, Stein IAS
Post-Modern Marketing is a view of our industry's fast-approaching future that is as scary as it is exciting. It is driven by the breathtakingly fast advancement of digital technology and its mind-boggling ramifications. But it is driven equally by a kind of high-tech/high-touch reaction and re-set – a necessary reclamation of marketing's roots which lie at the core of human emotion.
Marketing's transformation has everything to do with the evolution and transformation of Agency services from near-term to long. At this session, Stein IAS' Director of Interactions Operations Dan Sheridan will share his and others' world views of the shape of things to come.
Dan Nutter, Technical SEO Specialist, twentysix
-
The importance of site speed to the digital user journey
An exploration of the potential negative impact of slow page loads on the digital user journey. Focussing on next generation technology, for both implementation and analysis, as well as the user's perception of page load times and how this can improved.
Laura Bailey, Business Development Manager, Steamhaus - Why public cloud is the best platform for ecommerce
How the public cloud can benefit ecommerce platforms, offering scalability and reliability—including examples of businesses we've worked with that have benefited from moving to public cloud platforms like AWS, GCP, and Azure. Laura will speak about how you only pay for the resource you use on the public cloud, meaning that a surge in visitors is handled by the platform, automatically replicating/creating new instances to make sure demand is met in high-traffic times.
Ben Ambridge, Psychologist, Endless Gain - The pain of paying
As customers we feel pain when we pay. This amount of pain we feel is relative to two things. How we pay and when we pay. Ben will help you discover how to reduce the pain your customer feels when they buy from you, encouraging them to buy more.
Elizabeth Clark, CEO, Dream Agility
-
Get the better of Brexit with AI
How UK retailers can overcome the inhibitors/risks to expanding into territories beyond Europe using AI to manage their Shopping Campaigns.
Richard Jones, User Experience and Insights Director, twentysix - How to define journey science with consumer psychology
At the heart of everything we do is the need to engage with humans, understanding what people need, is to start to understand how to engage and ultimately how to best solve their problems. This talk explores areas of journey science, consumer psychology and how this can impact our thinking when designing ecommerce systems.
Trent Yunus, Analytics & Conversion Director, twentysix
-
Achieving a connected vision: ecommerce digital transformation
Forget drones, robots and artificial intelligence (for now). This session focuses on the practical and the achievable opportunities within a realistic digital transformation roadmap.
Saima Alibha, Managing Principal Consultant EMEA at Oracle + Bronto
-
Treat Your Customers as Individuals. Not as Part of a Crowd
Advanced personalisation is a critical component of an effective commerce marketing strategy. Your success depends on identifying your customers' preferences and communicating with them in real time and on a personal level. Find out what hyper-personalisation technologies and strategies exist today. And hear how top brands use the latest technology to deliver a more personal customer experience. Get key takeaways how to create a truly unified and technologically effective retail experience.
Dr Paul Gibson, Pure Clarity - Artificial Intelligence, Big Data and the Future of Ecommerce Personalisation
Exploring the current and future trends in the use of AI and Big Data in Ecommerce Personalisation and how it can and will generated increased online sales conversions and average order values.
Chris Cox, Google Cloud Platform Technical Lead, Cloud Solutions - The opportunities offered to eCommerce with Google Cloud Platform
Cloud Technology Solutions' Technical Lead Chris Cox demonstrates how GCP offers the opportunity to build highly scalable and available, fault tolerant infrastructure that supports dynamic growth within Ecommerce businesses.
Steve Tucker, CEO and founder, Bunting
-
The most dangerous product recommendation mistakes that hit large retailers - and how to fix them
We all know personalised product recommendations can significantly raise eCommerce conversions and order values. Most eCommerce professionals believe that recommended content will result in a healthy lift in conversions, providing it is reasonably accurate. Unfortunately, this just isn't always true. In reality, unless you know about these common mistakes, your recommendations may actually be harming your bottom line. Are you making any of the key mistakes?
Abdullah Farighi, Senior Business Development Manager, PlentyMarkets - Why Multichannel selling is worth it
Ben Christensen, Consultant, Cheetah Digital
Do you need another copywriter? Or a data scientist? Ever been struggling for something to say to your customers? You need to keep pushing out content to cut through the noise. But does it all feels a bit samey? Anxious brands are pumping content onto the internet at an astonishing rate, filling new channels to try and stand out in a noisy environment. Now, more than ever, marketers are sensitive to the activity of competitors – getting share of voice has become more important than what you're saying. The problem is that, in most cases, brands are not putting their customers first. What she really wants to hear about is 'what's in it for me?'.
SEO Q&A Session: How AO uses SEO to get its appliances online?
Panel Lead: Ben Morgan, Head of Commercial, Pricesearcher
Panelist: Michael Scowcoft, Group SEO Manager, AO.com
The two-day event will feature dozens of additional talks and seminars from key figures within the sector, covering the complete eCommerce spectrum.
There will also be a wide range of industry-critical partners on hand to advise and support visiting eCommerce businesses, including hosting companies, global payment providers and a variety of media partners.
Manchester-based hosting company UKFast is the headline sponsor of the event and CRO specialists Endless Gain, eCommerce website experts Space48, Magento agency Digitl and email marketing automation business dotmailer are all on board as event partners.
Theatre sponsors to have committed to the event so far include global eCommerce platform Magento, business support network Business Growth Hub, international payments company WorldFirst, creative and data-driven digital agency twentysix, B2B marketing specialists SteinIAS and global advertising company Finch.
The event will feature leading exponents of eCommerce with businesses specialising in the full range of available services and solutions, including platforms, payments, analytics, security, marketing, hosting, backbone, logistics, mobile, hardware and innovation.
There will also be a huge range of industry presentations and specialist businesses talks, conference sessions and seminars.
Find out more
eCommerce Show North will be an unmissable event for all those with a connection to the eCommerce sector, from CEOs, CMOs and MDs to heads of digital, developers and technical managers.
There's still time to get involved as an exhibitor, sponsor or partner - please contact Martyn Collins on 07764 406873 or by emailing martyn@prolificnorth.co.uk.