29 September 2017
Export with Success: More industry-leading speakers announced for eCommerce Show North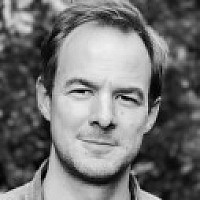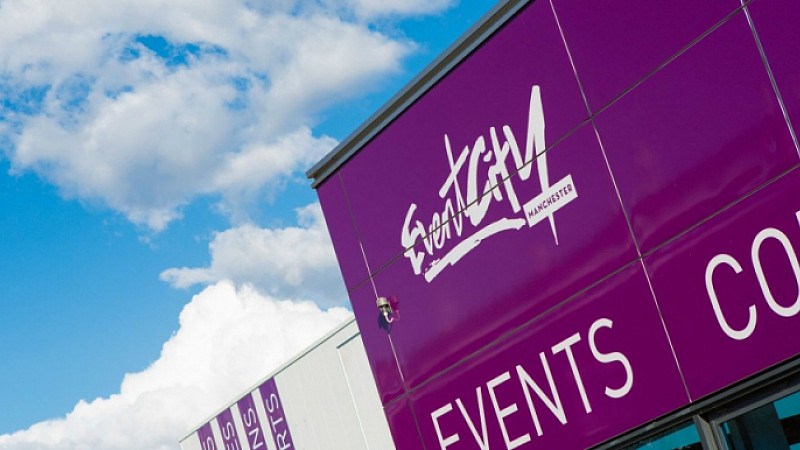 In our fully globalised world looking to a future beyond Brexit, the opportunities for the eCommerce sector are expanding exponentially.
At eCommerce Show North - which takes place on October 11th and 12th 2017 at Event City near Manchester - there will be the opportunity to explore these opportunities and learn from those at the cutting edge of the marketplace.
The Export Success Theatre, sponsored by Business Growth Hub, will consider various aspects of selling globally and how you can use the technological advances to ramp up your growth across borders.
Don't forget that registration for the inaugural event is open and proving very popular - you can secure your place here or by clicking the button below:
The Export Success Theatre will feature a range of high quality speakers offering insights to help your eCommerce business success.
They include:
-
Getting a competitive advantage on eBay
Selling on marketplaces is a key area of growth for any eCommerce business. Done right, there is significant opportunity to generate profitable sales here and in the UK. Darren will share his experience of having worked directly with eBay since 2007 in helping you understand how to get a competitive advantage on eBay using a simple framework that will generate sales for your business and dispel one or two myths along the way.
-
Agility in retail: Setting yourself up for the customer demands of tomorrow
The eCommerce marketplace is ever-changing and only those with the most agile strategies will be successful five years from now. But how is this agility achieved? And what does it actually mean to be an agile eCommerce player?
Matt Fawthrop, Digital Growth Advisor, Business Growth Hub - Business Growth Hub - Fully funded expert support for SME's across GM
-
The future of digital billboard advertising in a connected world
The advertising landscape is changing fast with marketers expecting more. More control over their creatives, more control over their content, more control over the delivery and display of advertising. While the online advertising world is leading the way, there is revolution happening in the offline world. Abdul will introduce you to a new way of taking advantage of the offline digital billboard advertising world to get your brands in front of the right person at the right place at the right time.
-
Growing revenue through mobile apps
Mobile usage overtook desktop some time ago. The focus is now on mobile apps. Conversion rates for mobile apps are higher than that of mobile responsive web. Apadmi Enterprise CEO, Matt Hunt, explains why, and what your business should be doing about it.
-
The neglected part of your site that's losing you revenue
eCommerce checkouts rarely get the same love and attention from design teams as the rest of the site, but they should. Small improves to UX and usability can have a huge impact on conversion rates, and in turn revenue. In this talk, Tom will go over some of the most common mistakes that eCommerce businesses make and let you know where you could improve your online experience and revenues.
Sam Davies, Associate Director, Knight Corporate Finance - M&A trends in the eCommerce sector
Recent trends in M&A from both investors and trade acquirers, valuations and value drivers.
-
Optimising shipping for international eCommerce
The workshop was to focus on helping businesses increase their online exports and cover how best to fulfil overseas for their eCommerce shops and marketplace channels. This includes choosing the right couriers, managing customs & duties, Tax & VAT implications.
The two-day event will feature dozens of additional talks and seminars from key figures within the sector, covering the complete eCommerce spectrum.
There will also be a wide range of industry-critical partners on hand to advise and support visiting eCommerce businesses, including hosting companies, global payment providers and a variety of media partners.
Manchester-based hosting company UKFast is the headline sponsor of the event and CRO specialists Endless Gain, eCommerce website experts Space48, Magento agency Digitl and email marketing automation business dotmailer are all on board as event partners.
Theatre sponsors to have committed to the event so far include global eCommerce platform Magento, business support network Business Growth Hub, international payments company WorldFirst, creative and data-driven digital agency twentysix, B2B marketing specialists SteinIAS and global advertising company Finch.
The event will feature leading exponents of eCommerce with businesses specialising in the full range of available services and solutions, including platforms, payments, analytics, security, marketing, hosting, backbone, logistics, mobile, hardware and innovation.
There will also be a huge range of industry presentations and specialist businesses talks, conference sessions and seminars.
Find out more
eCommerce Show North will be an unmissable event for all those with a connection to the eCommerce sector, from CEOs, CMOs and MDs to heads of digital, developers and technical managers.
There's still time to get involved as an exhibitor, sponsor or partner - please contact Martyn Collins on 07764 406873 or by emailing martyn@prolificnorth.co.uk.