12 December 2017
Manchester-based online music platform enters administration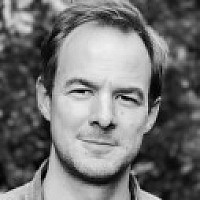 A Manchester-based online music platform backed by The North West Fund for Digital & Creative has ceased trading, with the loss of five jobs.
Beatroot Music operated an online platform which enabled record labels and publishers to pull together their music catalogue, audio files, album artwork, metadata and rights data into one place and share these with clients, streaming services and music stores.
It was founded in 2015 and received a £250,000 venture capital investment from the North West Fund later that year. It was founded by Miles Galliford and Chris Garrett.
Steven Wiseglass, of insolvency practice Inquesta, has been appointed liquidator.
He said: "Beatroot did attract customers which generated revenue, but sadly this was not sufficient to enable the business to continue on a viable basis.
"An attempt was made earlier this year to sell the business and assets but, although interest was shown, a sale could not be secured.
"The board of directors of the company have considered its financial position and have now concluded it is insolvent. It has been wound up and placed into creditors' voluntary liquidation."
Wiseglass is now seeking a buyer for Beatroot's assets, which include its intellectual property that comprises bespoke software, domain names and its website.
He added: "Beatroot's technology holds great appeal in this digital age and discussions with several interested parties regarding a potential acquisition of the company's assets are ongoing."