02 October 2017
A Week in My Life: Chris Marshall, Director and Co-founder of Onstate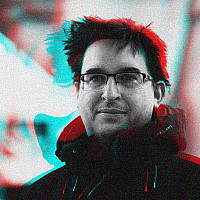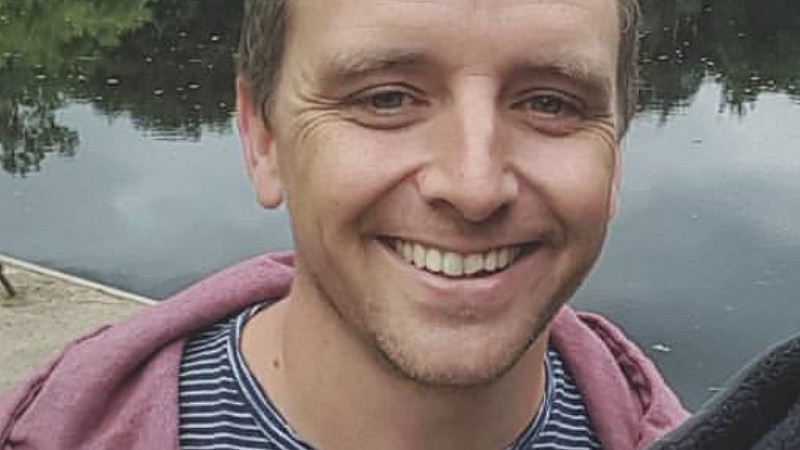 This week Chris Marshall, Director and Co-Founder of Onstate, runs us through a week in his working life. To suggest another senior media or creative figure for A Week In My Life, please email david@prolificnorth.co.uk.
 
Monday
It's as miserly a Monday morning as you could imagine. My mum always reminds that I was born on a rainy Monday morning though, so I take it as a positive sign. Not that the soundtrack helps things. I get through a lot of audiobooks on my commute (an hour each way on a good day), and the current choice is a gruelling account of the slow demise of a wartime Arctic convoy.  By the time I hit the outskirts of Leeds, many of the crew have succumbed to either the numbing cold or U-Boat attacks. I begin the week on a high.
This week is not a typical week for me. We're a little light due to staff holidays and so my focus is switched from business development to overseeing some key accounts and projects. At Onstate we build and look after online stores for a whole range of clients from local start-ups  to fashion brands to department stores. I'm really looking forward to rolling my sleeves up and getting stuck in!
I speak with a client for whom we're undertaking a large build on Salesforce's Commerce Cloud platform (formerly known as Demandware). We're proud to be Commerce Cloud's smallest partner - certainly in the UK, if not Europe. I want to make sure the client is making progress against their tasks in the current sprint and that they're satisfied with the reporting and communication we're providing. All's well and we commit to catching up later in the week.
Tuesday
Tuesday is sprint review day. We've embraced Agile working over the past 18 months and it seems to suit both us and our clients. We run 2-week sprints - starting on Wednesday and finishing on a Tuesday. We chose this over Monday and Friday as most of our retail clients find it hard to spare time on Mondays. Also people are more likely to take holidays either side of the weekend.
Every other Tuesday therefore involves a series of calls and demonstrations with clients where completed work is demo-ed and work for the upcoming sprint is discussed (it will be formally planned in during the sprint planning session tomorrow).
Whilst adopting a methodology has helped in many ways, I'm of the opinion that project management is 90% organisational skills and subject matter knowledge. As an agency, as a business that sells time, we live or die by our ability to complete work efficiently and to a high quality. The ability to spot and anticipate risks and opportunities is therefore vital to us, and can only come through experience. And as we approach our 8th birthday, we've acquired a lot of that.
Wednesday
Wednesday morning includes a conference call with a new client. Relationships are vital to agencies, but no-one could ever maintain a functional relationship conducted solely via conference calls. I doubt anyone's ever fallen in love on a conference call. Awkward silences, talking over one another, bad lines - robbed of all non-verbal communication, it's just not a comfortable way for humans to operate.
With a client base spread across the UK and Ireland however, conference calls remain a necessary evil. Most of our key clients are in London and Dublin, and whilst we do travel a lot, you cannot be everywhere, all the time.
Anyway, everyone survives the call - in fact it goes quite well - and I make a note to share this video ahead of our next call, by way of an icebreaker.
I head home, to spend the evening working with my wife on her business - an online business selling Yorkshire gift experiences - as she gears up for Christmas.
Thursday
Thursday morning and I'm reviewing user stories for a department store client. I get genuinely excited about all of our clients' businesses - each has its own unique challenges and opportunities. I've always enjoyed the psychological aspect of UI and UX design - right back to my days as a designer for Sky in the late 90s - and this enthusiasm remains to this day. Our ethos at Onstate is 'human-centred commerce' and we help our clients to place the user at the centre of their decision-making, to conduct research, to walk a mile in the customer's shoes.
Clients often share our vision, but are often constrained by objectives and targets that do not align. Multi/Omni channel commerce is complicated, but departments are still often charged solely with driving online sales. Our research work often points to the greater opportunities a wider appreciation of customer journeys may bring, but it's understandably hard for business owners to look further than the demonstrable ROI that online sales generate. Sometimes you don't win the argument: as my 9 year old son once put it, "Never, EVER give up. Unless it's really hard."
Friday
I start Friday by checking progress on the Demandware project with our lead architect. It's great to work with people who love the work they do and are passionate about their subject. We have some great technologists, organisers and creatives and we produce some fantastic work. We may not always get it 100% right - who does? - but you can't want more than a committed, hard-working team.
Next week's diary is filling up - looks like a flight to Dublin, then straight to London and back to York in 2 days. We have another conference call, and this time it's a blinder. On top of that we receive some positive feedback from a recent pitch and the week ends on a high.
We round it off with a beer, company meeting and a game of table tennis. The latter was an inspired addition to the office on the part of my business partner. I think it's generally acknowledged that I'm the best player in the office (despite my never having won the office tournament) and that my current lack of form is due to me developing a new 'style' and not because I have a weak backhand that everyone has learned to exploit.
I head home satisfied with the week's work. I fire up the audiobook: the arctic convoy is decimated - Stuka dive bombers this time - and pretty much everyone dies.