22 August 2017
The Hut Group back on acquisition trail as it buys Australian online beauty brand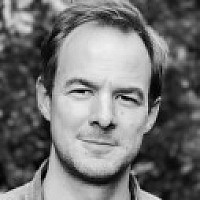 Cheshire-based The Hut Group (THG) has bought one of the largest online haircare groups in Australia.
Queensland-headquartered RY, which was founded by Bradley Carr and James Patten in 2005, was sold for an undisclosed sum.
It follows THG's recent purchase of UK beauty brand Glossybox.
RY was established in Queensland in 2005
The company already owns Skincarestore.com.au, which was acquired in May 2016, as well as health and beauty brands including lookfantastic, Myprotein, exantediet and Grow Gorgeous.
It says it expects to make more investments in the beauty market in the coming months.
Chief executive Matthew Moulding said: "We are delighted at the acquisition of RY.com.au, a leading player in the growing Australian haircare and beauty market and a business that complements our existing beauty websites such as look fantastic and Skincare store.
"At THG, we have a clear focus on health, beauty and technology and we are very proud that this most recent investment sees us become the number one online retailer for health and beauty in Australia."
THG recently secured a new round of funding that values the company at £2.5bn, signing a deal to sell a £125m stake to asset management firm Old Mutual Global Investors.
Set up in 2004 by chief executive Matthew Moulding and John Gallemore, THG employs more than 3,000 people and has said it expects that figure to double by 2019.