04 October 2017
Men paid 9.3% more than women at the BBC, report reveals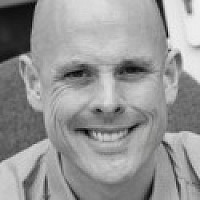 Men working for the BBC earn an average of 9.3% more than women, according to a report into staff pay at the Corporation.
This compares with a UK average of 18% and Director General Tony Hall said the report showed the BBC was "in a better place than many organisations", although Michelle Stanistreet, General Secretary of the NUJ, responded that the gap was still "too large" and that the BBC "should lead the way on fairness and transparency on pay".
The report follows a row over star salaries that revealed most of the top-earning presenters at the BBC were men. Lord Hall has pledged to close the pay gap by 2020 and said the Corporation should be "an exemplar of what can be achieved when it comes to pay, fairness, gender and representation".
The gender pay report has been published alongside an equal pay audit, conducted by consultancy firm PwC and legal firm Eversheds, and was overseen by former Court of Appeal judge Sir Patrick Elias.
Elias said the reason for the 9.3% figure was "an under-representation of women in the more senior jobs". The report reveals that 59% of staff in the lowest four grades at the BBC are women, while 59% of those in the top two grades and among senior managers are men.
But Elias concluded that there was no evidence of "systemic discrimination against women" at the BBC. The audit "does not, and could not, categorically establish that there is no discrimination in relation to groups or individuals" he added.
There were also a number of "failings" in procedures that need to be improved, the audit found. But Sir Patrick added: "These failings apply across the board, affecting both men and women alike."
Gerry Morrissey, head of Bectu, said: "The BBC must not rest on its laurels in respect of the overall gender pay gap. The report finds that the gap is much less than the national average but that should not obscure the fact that inequality is a factor for some staff day in and day out."
A separate review into the BBC's arrangements with on-air presenters, editors and correspondents will be completed by the end of the year. In July, it was revealed that only 35% of the on-air talent earning more than £150,000 a year at the Corporation were women.
Chris Evans topped the list on £2.2m, while Claudia Winkleman was the highest-paid female presenter, earning between £450,000 and £500,000, which put her joint eighth.
The government has ordered all charities, private and public sector employers with 250 or more employees to publish gender pay details by April 2018.
The BBC's report also looked at pay gaps in other areas. The disability pay gap is 3.3%, while the gap affecting black, Asian and minority ethnic (BAME) staff is 0.4%.