08 September 2017
North West is primary TV commissioning centre outside of London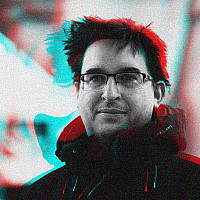 A new survey of the UK television production sector has shown that just a third of primary commissions are made outside of London.
The North West and Scotland account for the majority of the investment away from the capital.
Channel 4, which is under pressure to relocate, spent 60% of its primary commission budget on productions based outside of its London base, while for ITV and the BBC, that number was a third.
3% of the total UK production spend went to Yorkshire, with 12% going to the North West.
The figures come from Pact's UK Television Production Survey, by Oliver & Ohlbaum.
They do show that over overall revenues have increased, this is mainly through international commissions - Netflix investing in The Crown, The War Machine and Black Mirror; as well as international sales of Sherlock, Downtown Abbey and Midsummer Murders.
However, domestically income was marginally down at just over £2.5bn.
There was good news for smaller indies, with the BBC allocating 38% of its commissioning budget spend on those with a turnover of less than £10m. For Channel 4 it was 22% - down from 33% last year. ITV, which commissions The Voice and The X Factor spent 57% of its budget with producers which had a turnover of more than £70m.