24 July 2017
Theresa May & Jeremy Corbyn celebrate 60 years of Test Match Special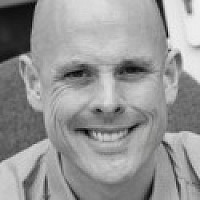 Prime Minister Theresa May and opposition leader Jeremy Corbyn feature in a special BBC Radio 5 Live programme celebrating 60 years of Test Match Special tomorrow evening.
'Our TMS' features fans' favourite memories of the popular cricket show. Corbyn singles out legendary commentator John Arlott for special praise.
"My favourite commentator was John Arlott - what a fantastic poetic style, turn of phrase, unique character," he said.
He also recalls Arlott's outspoken opposition to the apartheid government of South Africa in the 1950s and 60s. May also recorded her own special message for the anniversary programme.
Producer Tim Peach said: "We are absolutely delighted to be able to include the voices of both the Prime Minister and the Leader of the Opposition in our special TMS documentary. Their participation is a fitting tribute to a programme which has huge resonance for cricket lovers across the generations, as well as still appealing to new listeners today."
The documentary hears peoples' highlights from around the globe, including the lady who gave birth listening to TMS, and the stories of whole villages in India gathering around the 'transistor' to listen to the cricket during a power cut.
Our TMS can be heard on BBC Radio 5 live on Tuesday 25 July at 7.30pm and will also be on BBC iPlayer. It will be followed by a round-table discussion with Jonathan Agnew, Henry Blofeld and Jim Maxwell as they recall their personal highlights of TMS.