22 May 2017
Made Television to host live Election debates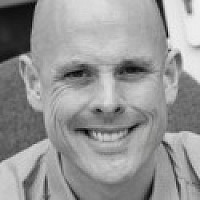 Made Television will broadcast a series of live debates across its network in Birmingham, Bristol, Cardiff, Leeds, Liverpool, Teesside and Tyne & Wear during the lead-up to the General Election on Thursday June 8th.
The election debates, titled 'Decision Made', will aim to encourage viewers of all age groups to address the local and national issues that are important to them.
The election specials will commence in Cardiff on May 22nd and continue across the UK until Friday June 2nd.  The public is invited to join each of the debates, held at a selection of Made Television's regional studios, where there will be an opportunity to field questions to candidates from each of the major political parties.
Questions can also be submitted via Twitter, Facebook and Whatsapp video messages. Each 'Decision Made' show will be live and last for one hour.  The debates will cover marginally contested constituencies and include representatives from parties including the Conservatives, Labour, Liberal Democrats, UKIP, the Green Party and Plaid Cymru.
Made Television will also hold a cross-network debate which will be aired live from Made in Bristol on June 5th at 7.30 pm.  The debate will invite members of the public from across the UK - comprising students, business leaders, opinion formers, regulators and political commentators - to discuss a range of topics relating to the political system in the UK.
Made Television presenter Steve Le Fevre will host the debate.
Jamie Conway, CEO of Made Television, said: "Made TV is well placed to address the local issues and concerns of its viewers in the lead up to the election.  We hope that these debates will generate some thought-provoking, passionate and informed discussions about important political concerns and that voters and politicians will gain some valuable insights as a result."