10 April 2017
BBC Religion & Ethics department at MediaCityUK to close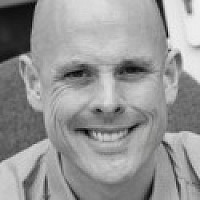 The BBC's Religion and Ethics department at MediaCityUK is closing following the loss of Songs of Praise to independent producers.
The news was announced by Lisa Opie, the director of factual at BBC Studios, in a leaked email quoted in Church Times.
"With our Songs of Praise team set to [transfer] across to Avanti/Nine Lives in July, we have now decided to close most of the remaining staff roles in the department," Opie wrote.
"It means we will no longer have a permanent Religion and Ethics department in Salford. Moving forward, we intend to continue to use Salford as a base to make some Religion and Ethics programmes.
"These will be on a seasonal basis, staffed mostly by freelancers. We'll also make some Religion and Ethics programmes in Glasgow."
The BBC removed its guarantee to produce Songs of Praise in-house in September as part of a Charter agreement with the Government to open 40% of its returning television series to a competitive market within two years.
BBC Studios pitched for the contract but lost out to a joint bid from Avanti Media and Nine Lives Media.
At the time, Gerry Morrissey, head of the broadcasting workers' union BECTU, said: "What is absolutely clear now is that, whether through arrogance or complacency, nobody in a position of authority at the BBC had given any significant thought to forward planning in respect of the consequences of losing the commission [of Songs of Praise].
"There is now a question mark, not only over the future of individuals who have given many years of dedicated service to the BBC, but also the whole future of religion and ethics focussed programme making by the BBC."
A BBC spokesperson told Prolific North: "BBC Studios will continue to have a religion and ethics team, as part of its Pacific Quay Productions unit, making and producing top quality religious and ethics programming and we also have a wealth of religious broadcasting expertise within news, radio and the World Service.
"It is a requirement of the new Charter that we commercially contest long running programmes.  It's not something we can simply decide not to do.
"However, Songs of Praise remains firmly at the heart of our schedule, and recently we announced exciting new commissions for Easter. While we already do more than any other broadcaster, we've been clear that we want to do even more for all faiths, including Christianity.
"That's why we have already announced a review some months back into how we can deliver even more.  Ofcom's draft operating licence, which we welcomed, is consulting on more hours of religious programming and has nothing to do with who makes the programmes."