16 March 2017
BBC School Report examines mental health and well-being in UK schools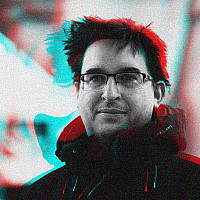 The BBC has published a report, looking at mental health and well-being in 11-16 year olds.
The BBC School Report shows that 70% of the age group have experienced one or more negative feelings in the the last year. The survey of 1000 students was conducted by ComRes as part of the annual News Day.
"The mental health and well-being of young people is a subject we regularly hear in the news from various sources. BBC School Report gives a chance to young people to share their personal stories about their own experiences, and talk about what is helping them, or what could help them in school," explained head of School Report for BBC News, Sharon Stokes.
News Day involves 900 schools and up to 30,000 pupils will be turning their classrooms into newsrooms. On the BBC there will be special reports, which are streamed live on the website, with 200 BBC staff mentors helping school reporters, who'll be guest editing some of the BBC Local Live websites.
At MediaCityUK children from 14 schools from the North East, Yorkshire and the North West will take part in a Big Digital Day, which will include workshops on Fake News, interview skills and careers. They'll also spend some time with the BBC Homepage and BBC Sport teams.
BBC School Report is a partnership between BBC News, BBC Academy, BBC Sport and BBC Childrens'.