10 January 2017
Janice Long show axed as part of BBC Radio 2 cost-cutting drive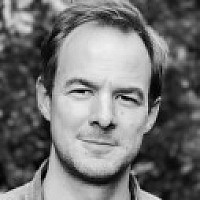 BBC Radio 2 is to axe its After Midnight shows from next month in a cost-cutting drive.
The midnight to 3am slot was presented by Liverpool-born Janice Long on Monday to Thursday, with Alex Lester presenting on Friday, Saturday and Sunday.
Long has been a familiar voice overnight since 2000, while Lester has been broadcasting on Radio 2 for 30 years.
Both will now be replaced by repeats of other shows and different styles of music through a new strand called Radio 2 Playlists.
Lewis Carnie, Head of BBC Radio 2, said: "Radio 2 has had to make extremely tough decisions to reduce programming costs in order to make savings in line with the rest of the BBC.
"As a relatively small percentage of our audience listens to Radio 2 through the night, changes need to be made to ensure that our programming spend reaches the most listeners," he added to Radio Today.
"I'd like to thank both Janice Long and Alex Lester for their contributions to the programme."