18 January 2017
BBC Sport appoints editor of new 'live events service'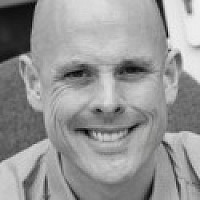 Sharon Fuller has been appointed to the new role of editor of BBC Sport's live events service.
The service is designed to allow the Corporation to cover more sport on digital platforms in partnership with governing bodies. It forms a central part of the BBC's 'Sport in the 2020s strategy'.
Fuller joined BBC Sport as a production executive in 2012 following a career in the independent production sector. For the last few years she has been project lead on Get Inspired.
In an email to staff, head of Sport Interactive Ben Gallop wrote: "[Sharon] has shown an ability to develop strong external partnerships and to work with teams across Sport and beyond to deliver creative content for audiences.
"Sharon will retain overall responsibility for Get Inspired in her new role, which she starts with immediate effect.
"Congratulations to Sharon – there will be more to follow on the live events service in the coming weeks as plans start to take shape, including around opportunities to get involved in this growing part of our operation."