19 October 2016
Collymore to make one-off return to BBC as 606 host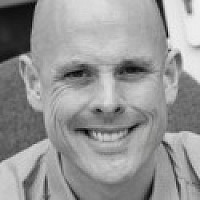 Football pundit Stan Collymore is making a one-off return to the BBC this Saturday on their flagship 606 phone-in show.
Will be joining @bbc606 on Saturday to add some Call Collymore flavour, insight and passion to Auntie Beeb.

Saturday, 6.06pm Toodle pip! — Stan Collymore (@StanCollymore) October 18, 2016
Collymore is standing in for regular co-presenter Robbie Savage, who will be working on BT Sport's coverage of the Liverpool v West Brom Premier League match. He announced the news on his Twitter account on Tuesday night.
The former England striker joined talkSPORT in 2008 and hosted a regular 'Call Collymore' phone-in, but his contract with the station was not renewed after Euro 2016.
Collymore was dropped by the BBC in 2004 after admitting 'dogging', following a story in The Sun newspaper.
A BBC spokesman told Prolific North: "We use a range of contributors on our football phone-in programmes. Stan is an experienced and award-winning broadcaster."
There are no current plans for the former Liverpool and Aston Villa player to join the station on a more regular basis.