13 September 2016
On The Eighth produces radio campaign for CVLibrary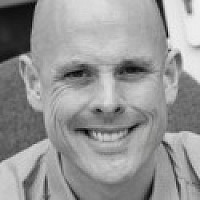 MediaCityUK-based On The Eighth has produced a national radio campaign to encourage candidates to sign up and discover the 'Easy Way to Find Your Perfect Job'.
The campaign was produced for CVLibrary.
Stuart Morgan of On The Eight explained: "Radio is a great platform for recruitment advertising, enabling direct engagement with candidates, and we're looking forward to some fantastic results."
The campaign will be heard by more than 27.9 million adults across a number of UK radio brands including Capital, Kiss, Heart, Absolute and Smooth.
Lee Biggins, founder and managing director of CVLibrary added: "This is a really exciting time for us as we continue to undertake new forms of advertising in order to diversify our presence, increase brand exposure and drive more candidates to apply for jobs on our site.
"We've previously run radio campaigns, but never to this scale, so we're excited to see the results and to promote CVLibrary's name across the UK."