11 March 2016
Billy Fury documentary commissioned for BBC Four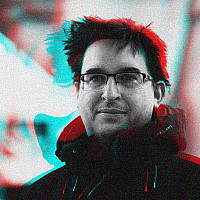 BBC Four will air a 90 minute special looking at Liverpool legend, Billy Fury.
It will form part of the BBC's "My Generation" season, which will chart the history of pop music from the 50s to the 90s.
Billy Fury: The Sound of Fury will show how he became an overnight sensation in the 50s, while his first album, The Sound of Fury, was to be a landmark record in the history of rock 'n' roll.
The show has been produced by A2B Media, in association with 400 Television and uses unique, unseen archive and photos. It will explore Fury's contribution to popular music and why the original teen idol, had more Top 40 hits than The Beatles in the 60s.
As well as home movie footage, there are interviews with Lord Puttnam, Mark Kermode, Amanda Barrie, Vince Eager, Imelda May, Ray Connolly, Spencer Leigh, Clem Cattini, Len Goodman, Boz Boorer and Billy's mum Jean Wycherley.
Staying with the Liverpool influence, BBC Four will also be showing, People's History of Pop, with the first episode presented by Twiggy.
Made by 7Wonder, it will be based on memorabilia and memories, which have been crowdsourced since 2015. Episode One hears from the skiffle players and Liverpudlians who went to the Cavern during the peak of Merseybeat.
"I'm so excited to be taking part in the People's History of Pop and telling the story of all that pop music meant to us in the Fifties and Sixties. This series is seen through the eyes of music fans, from lovers of skiffle to rock 'n' roll, pop to ska, and rhythm and blues to folk… it's the precious music we all cherished, danced to and went giddy over," said Twiggy.
"And music can evoke such strong memories. In fact, I can remember like it was yesterday, being one of those screaming girls at a Beatles concert. At age 13, I went with a friend to see them at Finsbury Park Astoria. My lovely Dad was going to pick us up afterwards, but at the end of the show we went to the stage door to try and see the group and so I wasn't where I said I would be, and Dad couldn't find us. He was frantic with worry but eventually found us and drove us safely home. It was a night I will never forget."