15 January 2016
To Hull and Back sitcom airs on BBC Radio Humberside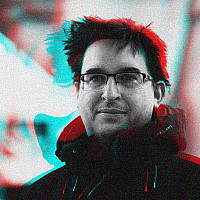 Radio sitcom, To Hull and Back will be broadcast on BBC Radio Humberside this afternoon.
Written by and starring Hull-born, Lucy Beaumont, the radio sitcom follows Sophie (Beaumont), who lives at home with her mother, played by Maureen Lipman.
The pair try to earn cash by doing weekend car boot sales, the only problem is that her mum can't bear to get rid of any of their junk, so it isn't much of a money earner.
The comedy has previously aired on BBC Radio 4 and kick-starts a 6-part series, set in the city.
Lucy Beaumont (© Ashley Maile)
"BBC Radio Humberside is the perfect home for To Hull and Back and I know our listeners will laugh along to the comedy and enjoy the local references. Maureen Lipman is one of Hull's home grown talents and it is great to be celebrating her work alongside newcomer Lucy Beaumont who is helping put the city on the map," said BBC Radio Humberside, managing editor Martyn Weston.
Beaumont beat more than 800 other comics to be crowned winner of the BBC New Comedy Award 2012. The comedy was developed through Radio 2's search for new and exciting one-off comedy ideas.
It's airs at 14.30 from today (15th January).