07 January 2016
From flooding to Geordie Shore - BBC Inside Out returns for new series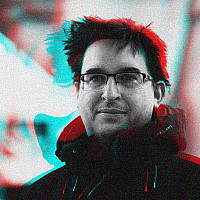 BBC's Inside Out returns next week, with subjects including the flooding across the North of England.
The 11 regional versions of the show are made by the BBC's  teams across the England, with each airing on BBC One at 7.30pm, before being uploaded to the iPlayer.
In Yorkshire, Paul Hudson will look at the devastation caused by the recent flooding and ask whether some parts of the region are fighting a losing battle. They will meet some of the local heroes who helped during the crisis.
Meanwhile Inside Out North East and Cumbria will catch up with former Geordie Shore star, Vicky Pattison, to see how her life has changed since winning I'm a Celebrity.
"No news story resonates more with the viewer than the one taking place right on their doorstep," said David Holdsworth, BBC Controller of English regions.
"Inside Out has been so successful because it produces fantastic journalism that brings viewers to the heart of the issues that matter in their community each week.
"Over the next nine weeks, be prepared to hear about untold events and characters that have shaped the past, ongoing issues, and significant developments that will influence the future."
Inside Out is now entering its 14th year and returns on January 11th.