19 January 2016
Channel 4 launches Year of Disability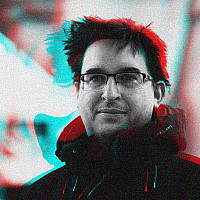 Channel 4 will be doubling the number of people with disabilities appearing in 20 of its biggest shows, as part of its Year of Disability.
The official broadcaster for the Paralympic Games in Rio has committed to a 360° Diversity Charter, which includes both on- and off-screen talent.
£300k will be invested in new talent initiatives and 50% of its apprenticeships and 30% of all work placements will be ring-fenced for disabled people. It has an "off-screen commitment" to progress the careers of 20 disabled people already working in the industry in Channel 4's biggest suppliers, including Lime's Hollyoaks.
The diversity charter includes commitments to all under-represented groups, such as BAME, LGBT, disability, gender and social mobility. In 2017 Channel 4 will focus on a different diversity theme.
"When we launched the 360° Diversity Charter last year we set ourselves challenging targets across every level of the organisation and I'm incredibly proud of the progress we've made, though there remains more we must do. I hope that with the launch of 2016 as our Year of Disability we can extend the impact of this Paralympic year right across our schedule and help do something lasting to increase representation of disabled people on, and off-screen," explained Channel 4 chief executive David Abraham.
Today Channel 4 revealed that it had achieved 24 of the 30 targets it set itself a year ago:
•85% of Channel 4 commissions now meet the Commissioning Diversity Guidelines, up from 67% pre-Charter.
•Channel 4's Indie Growth Fund has committed £1.6m to production companies with a significant BAME shareholding.
•As part of the Rio Commitments, 23 people with disabilities are now working in 17 independent production companies and training for roles within the Rio Paralympics production team.
•Channel 4 is on-track to meet its 2020 in-house employee diversity targets
•As part of the commitment to increase diversity of talent at a commissioning level, three deputy commissioning editors were appointed to work in Factual, Drama and Sport.
•1,275 young people were engaged in grassroots activities as part of the 4Talent Grassroots Social Mobility Drive