10 December 2015
UK leading the world in online television viewing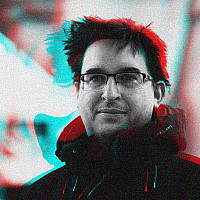 According to new research from Ofcom, the UK is a world leader for "hi-tech television viewing."
More people watch shows online in the UK than anywhere else, with viewers most likely to use tablets to access catch-up television.
The findings show that 70% or 31m UK adults will watch free-to-air catch up services this Christmas, putting the UK ahead of all other major European countries and the USA, Japan and Australia.
Despite the rise in catch-up, linear television remains the most popular way of tuning in.
Ofcom's International Communications Market Report 2015 also found that on average people in the UK watch 3hrs 40 minutes of television a day [America - 4 hrs 42; Sweden - 2 hours 33).
"More than anywhere else, we're watching TV and films at a time that suits us, on a range of devices, in and out of the home. So this year, more people can fit their festive TV viewing around opening presents and carving the turkey," said James Thickett, Ofcom director of research.
42% of UK homes now own a smart television, which is higher than any other country sampled, apart from Spain. 70% of these will use catch-up, while 54% will be using subscription services, such as Netflix or Amazon.
The trend in viewing has led to a "rapid decline" in DVD sales. 32% of people in the UK said they were watching fewer Blu-rays and DVDs. This has been driven by an increase in portable tech, with 54% of UK adults owning a tablet and 67% having a smart phone.
There has also been an increase in on-demand spending, with consumers and advertisers investing £908m in these services last year, which is up 44% from 2013.
However, that compares to £14bn generated by the television industry, of which almost half (45%) came through pay-tv subscriptions.
59% of UK households have a pay-tv service, although 51% of viewing is still the 5 free-to-air channels.