23 October 2015
Children of the Holocaust wins Special Jury Prize in Tokyo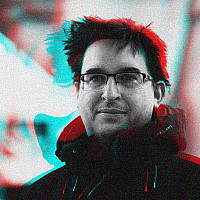 Fettle Animation's animation, Children of the Holocaust, has won the inaugural Special Jury Prize at The Japan Prize 2015.
The award was introduced this year to mark the 50th anniversary of the international competition.
Judges described the 6 films as "outstanding."
"It is such an honour to receive this accolade, and to win an inaugural award from a highly regarded, established international competition, is very special to us and the survivors who told their stories in our films," said Zane Whittingham, founder and animation director at Yorkshire-based Fettle.
"Children of the Holocaust seems to resonate with global audiences, having been screened at 10 film and animation festivals around the world this year.  We feel privileged that a piece of work that started in Yorkshire has allowed us to share platforms with acclaimed film makers from around the world."
The films tell the stories of elderly Holocaust survivors for a young audience. It was commissioned by BBC Learning and created with members of the charity the Holocaust Survivors Friendship Association.