22 October 2015
BBC to celebrate theatres across the network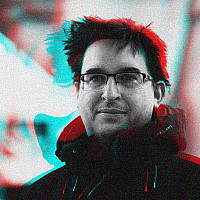 The BBC has commissioned a major season of programming, to celebrate the theatre.
BBC One will be airing 11 half-hour regional theatre specials, with actors including Sheila Hancock, Antony Sher and Alison Steadman talking about the role that theatre has played in their careers.
During the season, BBC English Regions will announce the findings of the first ever comprehensive analysis of box office data and audience trends gathered by UK Theatres.
"British actors, writers and directors are famous across the globe. This is down in no small part to the extraordinary commitment and passion of theatres and theatre companies right across the UK. Working with our partners, BBC On Stage puts a spotlight on that world. It celebrates the everyday heroism of our theatres, the diversity of the work and talent they support, and the ambition and derring-do that makes British theatre the best in the world," said Jonty Claypole, director of arts, BBC.
MediaCityUK-based CBeebies will also be celebrating the theatre with the broadcast of The Tale Of Mr Tumble, which took place at the Manchester International Festival.
Northern theatres featured will be Lake Keswick, Everyman Theatre Liverpool and York Theatre Royal.