24 September 2015
SIS Live and Vodafone partner for HD stadium streaming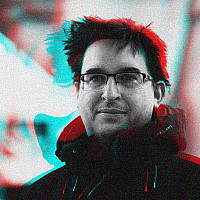 Vodafone has partnered with MediaCityUK-based SIS Live to allow high definition, live television streaming from the UK's football and rugby stadia.
Resilient, high capacity fibre connectivity has been designed and delivered by Vodafone UK to provide an IP fibre and transmission network. This will enable content to be transmitted live form pitch-side to SIS at MediaCityUK and Milton Keynes.
"Thanks to Vodafone, SIS Live's access to an ever-expanding network of fibre-connected sites combined with our own significant broadcast infrastructure which includes dual 24/7 network operation centres and a large mobile satellite fleet, will enable us to become the number one connectivity partner for critical media content," explained David Meynell, managing director, SIS Live.
The fibre network is combined with microwave links at the main grounds, with SIS then deploying at least one satellite truck to each venue.
"Our partnership with SIS Live highlights the critical role we play as we help to ensure top flight football matches and rugby games of international importance reach the broadcasters whose coverage is watched by millions of sports fans across the globe," added Dave Langhorn, head of large business for Vodafone UK.
"We believe that we are the only UK communications provider to have connected all current premiership grounds and 13 rugby venues around the country in this way and our investment in connecting stadia also means the fibre connectivity installed will be available to SIS Live beyond this season's tournaments."