10 April 2015
Channel 4 talent search heads to Preston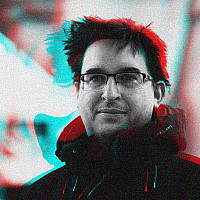 Channel 4 has announced details of a national talent search to attract young people from socially disadvantaged backgrounds into the media.
C4 Pop Up is being run by 4Talent with specialist agency, MyKindaCrowd to work with local creative companies, public services, social support partners and charity organisations to actively seek to diverse young talent.
What differs from previous Channel 4 talent searches is that they plan to delve "even deeper" into communities to find 16-24 year olds who wouldn't normally look for a media career, or who wouldn't know how to break into the industry.
Events are being held across the country, with the Northern workshop taking place in Preston. The day is intended to provide networking opportunities with local firms as well as skills workshops.
C4 Pop Up forms part of the channel's 360° Diversity Charter to help drive grassroots social mobility.
"Channel 4's 360 Diversity Charter represents our biggest ever commitment to diversity at every level – C4 Pop Up is for anyone wanting to get into the industry and is a key part of delivering the spirit of the Charter," explained Kathy Poole, head of people services, Channel 4.
"We will reach deeper than ever into communities to find undiscovered creative talent to future proof the industry, keeping it current and cutting edge – and at the same time encourage young people that a career in the media is possible for anyone."