27 February 2015
Philadelphia doubles for Liverpool in new Rocky film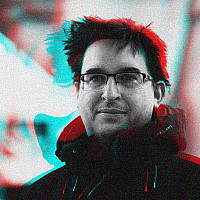 Despite Sylvester Stallone's previously reported love of both Warburtons' bread and Everton FC, it wasn't enough to persuade filmmakers to shoot new spin-off film, Creed in the North of England.
In the latest edition of the Rocky franchise, producers opted to use Philadelphia, arguably the spiritual home of the films, to stand in for Liverpool.
It does perhaps highlight calls by the industry for competitive tax credits, with one of the key reasons for shooting in Pennsylvania being its 25% tax credits.
"Over 6,000 local people are being employed as crew, actors and extras by the movie and countless local businesses have been contracted as vendors," said Sharon Pinkenson, executive director of the Greater Philadelphia Film Office, underlining the financial impact of the shoot, which should bring $85m into the local economy.
"The production will have used more than 6,000 room nights in area hotels and apartments during the nearly 240 days of pre-production, production and post-production phases."
There is likely to be some Merseyside presence in Creed though, as fans at Goodison Park were filmed last month for the movie.