29 January 2015
BAME talent days held in Salford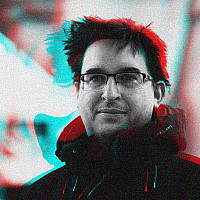 A number of workshops are being held at MediaCityUK to encourage talent from Black, Asian and minority ethnic broadcasters.
Move on Up North takes place in March and is being organised by BECTU, in partnership with the BBC and Creative Skillset.
Around 80 broadcasting executives will attend the networking event, to help people "move on up" in their careers.
"In line with previous Move on Up events run in Salford we had aimed for 50 executives taking part and were assuming a little over 100 BAME professionals," said BECTU diversity officer, Janice Turner.
"But such has been the enthusiasm about Move on Up North, we now have almost 80 executives with more wanting to come along, and more than 240 people are already pre-registered."
There will be one-to-one meetings and hour-long workshops looking into storytelling, pitching and technology.
It's the 10th Move on Up event since it was set up in 2003. The deadline for applications in 16th February.
A separate event will see the BBC Academy hold a series of free introductions to the world of broadcasting, to help men and women feel comfortable appearing on the media, whether as presenters or expert contributors.