03 October 2014
Rural movie project Cine Yorkshire returns as Cine North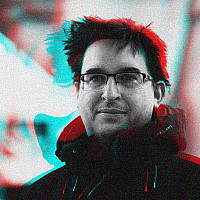 Cine Yorkshire, a project to improve access to cinema in rural areas and hard-to-reach urban areas of the county has rebranded as Cine North.
This will open up the project to 40 venues in Yorkshire and Cumbria.
"This is an incredibly exciting time for Cine North. Over the past year the National Media Museum has been working with Film Hub North & BFI Neighbourhood Cinema to develop the project in response to appetite for the three year pilot phase, which has transformed the rural cinema landscape in Yorkshire," explained Rachel McWatt, Cine North project manager.
"Thanks to the support of our funders and the enthusiasm of local partners, we have been able to expand the network over the dales into Cumbria, so that more audiences than ever before can access a diverse and  vibrant film programme in the heart of their local communities.''
There will be more than 130 cinema screenings tho autumn, with community venues offered a training, technical advice, screening equipment, programming and promotional support to establish a cinema. The films are chosen by, and presented in partnership with, local audiences.
The "cinemas" range from local pubs and village halls, to market town theatres and cathedrals. There have also been viewings at Howsham Water Mill in North Yorkshire and Florence Mine in Egremont, Cumbria.
Cine North is a strategic partner of Film Hub North, part of the BFI Film Audience Network and BFI Neighbourhood Cinema, funded by the National Lottery.